The possibility of ceramic art has no limits
Unfortunately only partially correct statement – the size of your oven and your own life expectancy still are considerable limitations:)
More than 40 years ago – in September 1980 the first time in my life I worked on the pottery wheel. Since that very moment work with clay became my lifetime addiction.
Clay as passion and medium
Pushing limits of imagination and material capability.
I like to bringing a contemporary edge to the long tradition of ceramic work and working in the medium that is (still) experiencing a renaissance.
I had opportunity to study ceramics in Latvian Art Academy and practice in that time still existing porcelain and stoneware industry during the collapse of Soviet Union. "Classical" art and silica technology studies provided solid background for further grow and exciting experiments.
Technology as guidance and challenge

I love create with stoneware, earthenware, RAKU and porcelain. I like such a wide variety of materials because each type or mix of clays has its own special characteristics. I'm fascinated with how they respond to process and I have to adapt to their unique properties in order to make a piece of art. I enjoy experimenting with shapes and surfaces throughout the whole process of throwing, building, trimming, carving, glazing and firing.
Way forward
3D developments and clay printing as new direction in ceramics – exciting "playground" for explorations and discoveries for individuals as well as considerable importance for ceramic industry as such.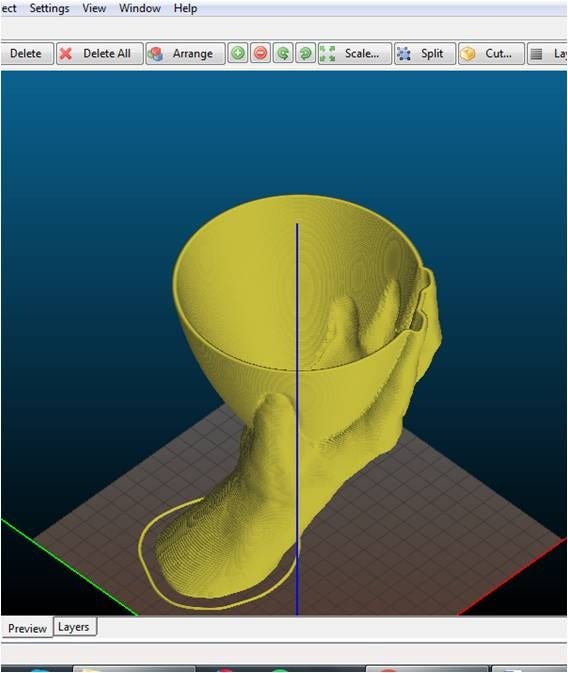 Teaching
With great pleasure I offer my broad knowledge in art and ceramics to my students.
My engagement as an artist and craftsman is central to my ability to inspire students. A broad exposure to processes, materials and fundamentals gives students the physical language to materialize their ideas. I work to help each student to find his own material and develop their own point of view through the making process, with an awareness of technology, history, culture and contemporary thought.

See You all in our ceramic lessons in:
Keramiekcentrum Tiendschuur Tegelen,
De Wiele Creatief in Geldrop,
ECI Cultuurfabriek in Roermond!
Process over the result
I encourage students to take risks and emphasizing process over the result. I lead by example and receiving a high level of commitment from my students in form of involvement of students in the operation of the studio, imparting to them an understanding of tools, kilns, ceramic materials and health & safety. The opportunity for the students to challenge their abilities and risk failure, while exhilarating in hands-on work and building the confidence in own capabilities.
Exhibitions and...
I'm participating in exhibitions and symposiums since 1985. In total more than 40 national and international exhibitions where among them 7 personal (3 of them in Netherlands) and participation in NVK(Nederlandse Vakgroep Keramisten) Biennale "Nieuw land Nieuwe klei 2012" exhibition "Ondersteboven – Topsy-turvy" with work "Keep up the Balance". Development of industrial design during traineeship at Riga Porcelain Factory (1989 and 1990 Latvia) and Lvov stoneware / glass factory (1990 and 1991 Ukraine).
... symposiums and...

12 national and international ceramic symposiums in Latvia. Since 2012 providing regular RAKU pottery firing demonstrations at Keramiek Centrum de Tiendschuur in Tegelen and during annual Open Days at Niek Hoogland Pottery in Steyl, Netherlands.